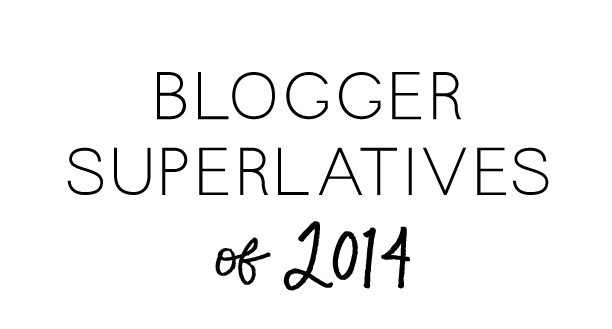 It girls have their own way of making their fave Greylin pieces uniquely theirs. Cheers to all the fabulous bloggers populating the interwebs with their fashion point of view and creative whims. Here are Greylin's End-of-Year Superlatives for some memorable blogger moments this year!
Most Adventurous

Late Afternoon brings us some breath-taking change of scenery! This super dreamy photoshoot captures more than a few bold styling choices, including color-pop sandals, a pink bun, and a statement necklace for extra hardware over our embellished 'Anya' jumpsuit.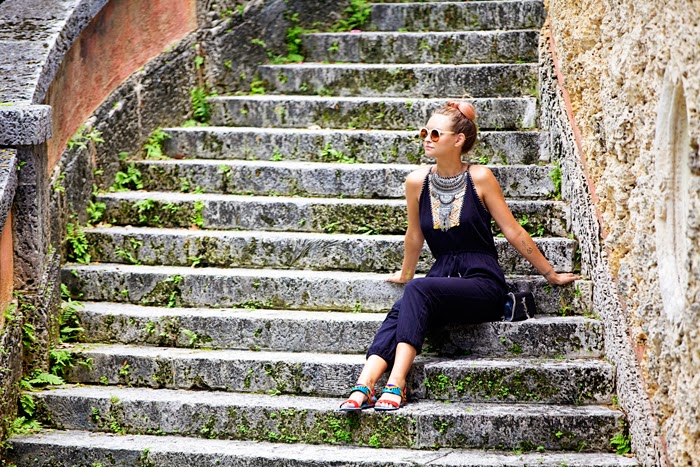 Most Likely to Succeed
Not anyone can polish a pair of jeans and tee into a killer work-day outfit. Mara of M Loves M looks like she just nailed an interview with some chic accessorizing, minimal color pallet, and our 'Ragan' moto jacket for a touch of texture.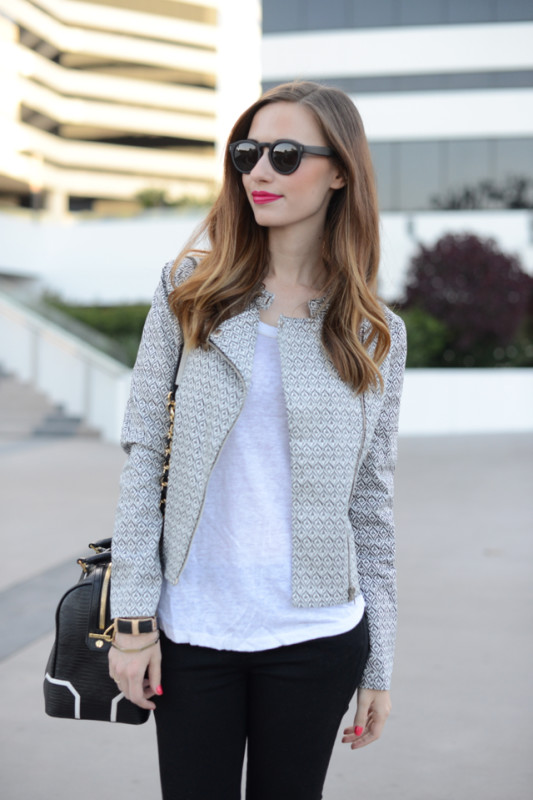 Best Sportsmanship
Yes, we are 'Jalouse' of how easily Could I Have That? dresses the part of the jock-inspired It girl. Who knew our London bomber jacket looked so good with a pair of white heels?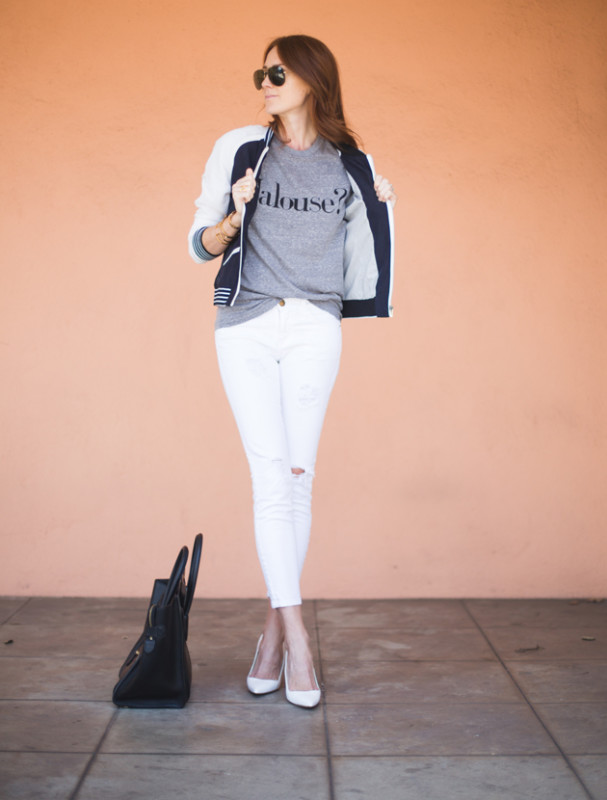 Best Smile
Vintage Collage has us smiling, too, over how genius she styled our 'Vodka' leather cutout embellished dress! The contrast between a girly cocktail dress with a boyish tux blazer works perfectly with red lipstick and a messy bun.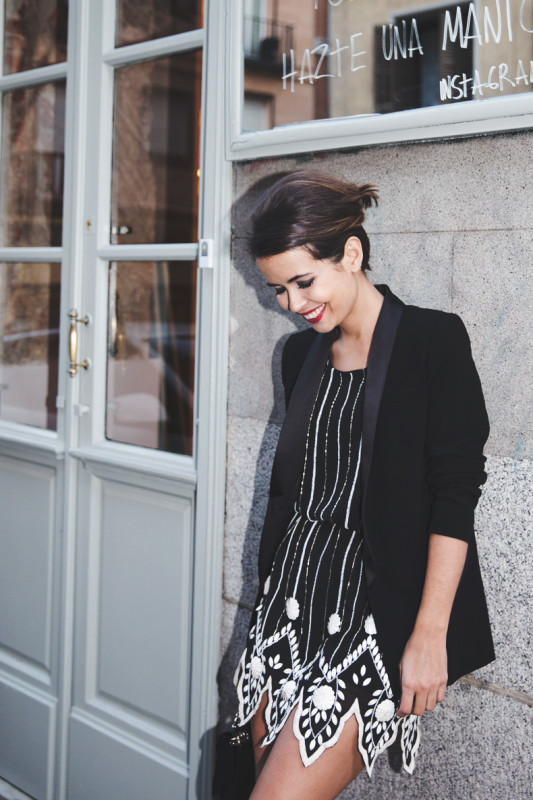 Biggest Drama Queen
Scales, and studs, and sequins, oh my! Sincerely Jules takes all the glamour and edge of rock 'n roll to the streets in these embellished booties, python clutch, and Greylin's 'Alaia' sequin bomber jacket.