We made DIY Party hats in the office and it was a hit! The inside of the hats were appropriately customized with 'I got trashed at Miles's 4th Birthday party!' For a personalized take on the classic party hat, make your own with any pattern/image you fancy. We searched images of black and white geometrical prints on google and printed them on one side. Then we printed out the hat template on the other side. It's so simple! Here's a step by step tutorial to create your own hats.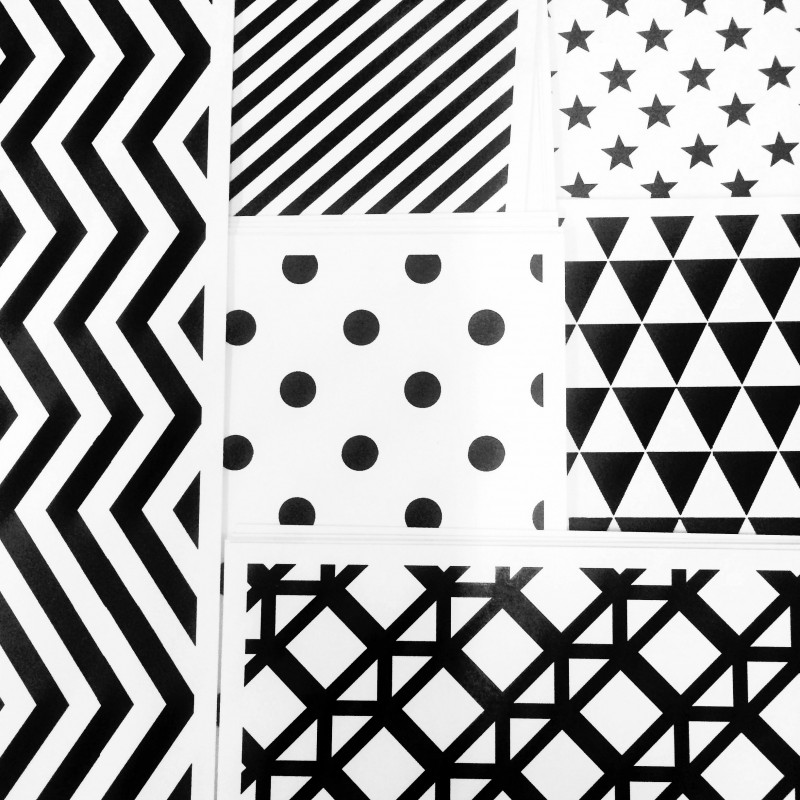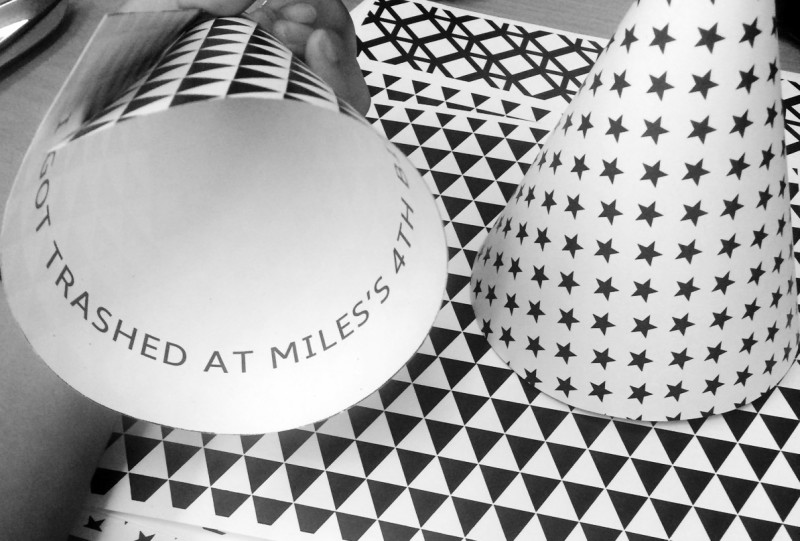 WHAT YOU'LL NEED
8.5 x 11 cardstock paper
Patterns
Scissors
Stapler
Narrow elastic string
STEP 1

Download hat template and print onto 8.5″ x 11″ paper.

STEP 2

Pick an all-over pattern and print it out on the blank side of the paper.

STEP 3

Cut out shape.

STEP 4

Staple ends of the hat together.

STEP 5

Punch two tiny holes on opposite sides. Tie elastic string
Miles's 4th birthday party was 'trash' themed since Miles is obsessed with trash trucks. Our Creative Director decided to make it educational and kept the focus on recycling and reusing materials. Believe it or not, their local trash company was generous enough to stop by the party and let the kids go inside the truck! They faux trashed their backyard with newspaper & plastic and had all the kids pick up the trash and put them in the correct bins. The party hats were adorned with leftover buttons from Greylin HQ.
Here are some pics from Miles's big day….. Enjoy!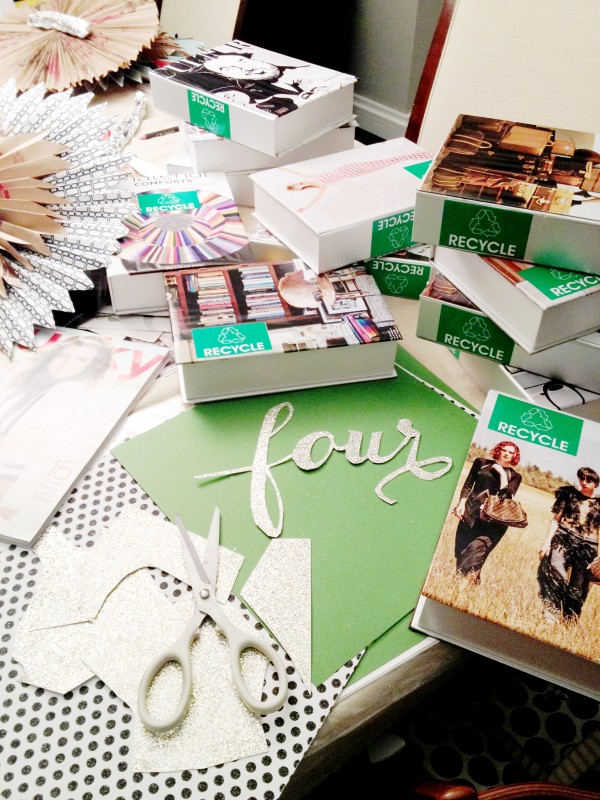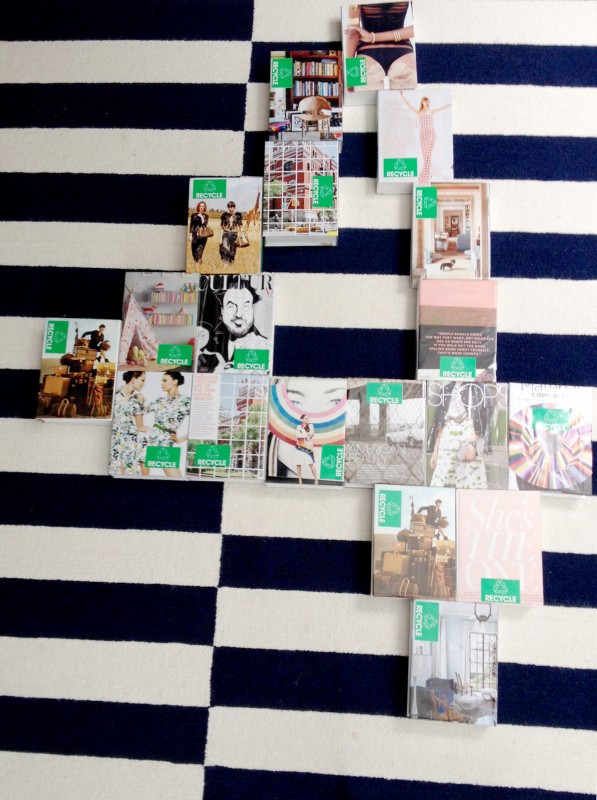 Attractive goody boxes made from recycled magazines. Genius!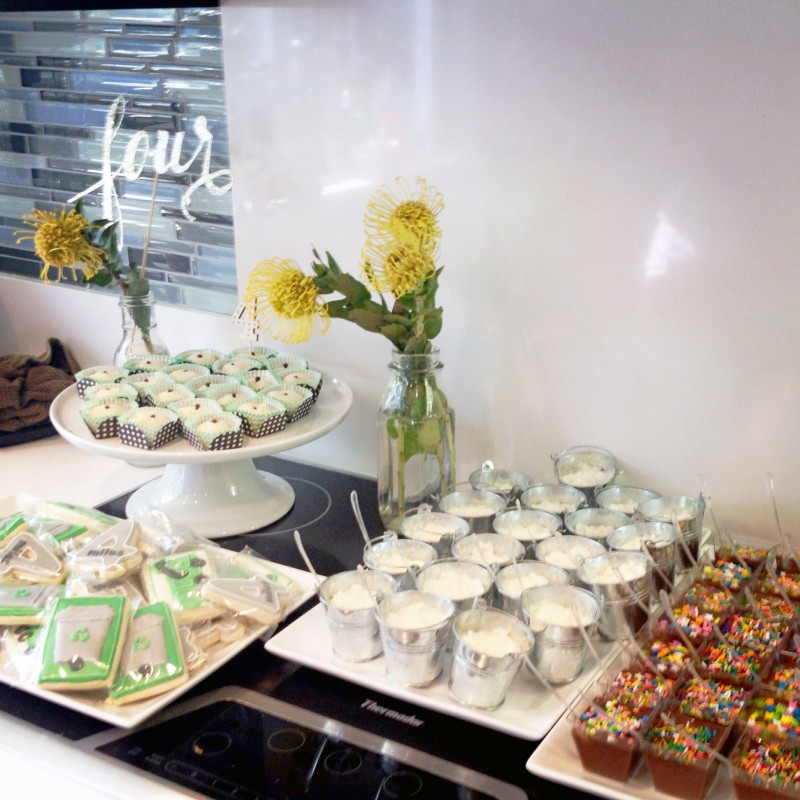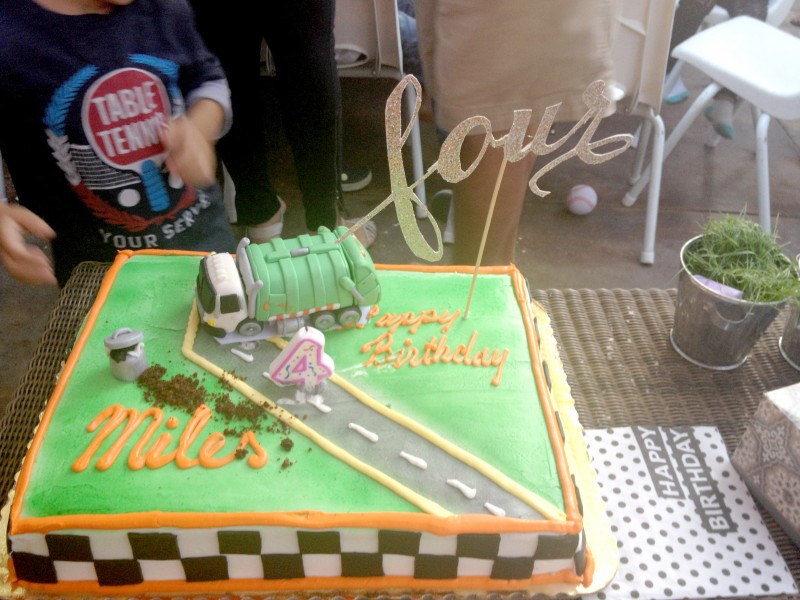 Birthday cake and treats 🙂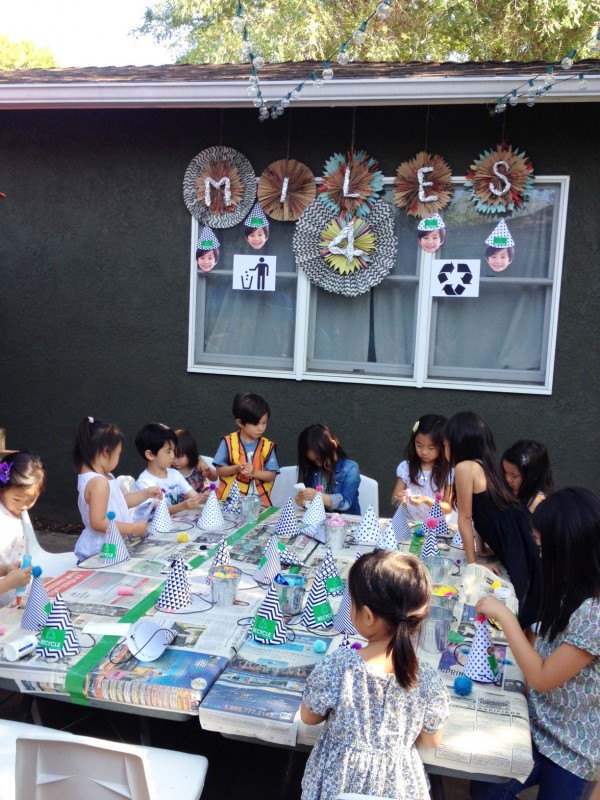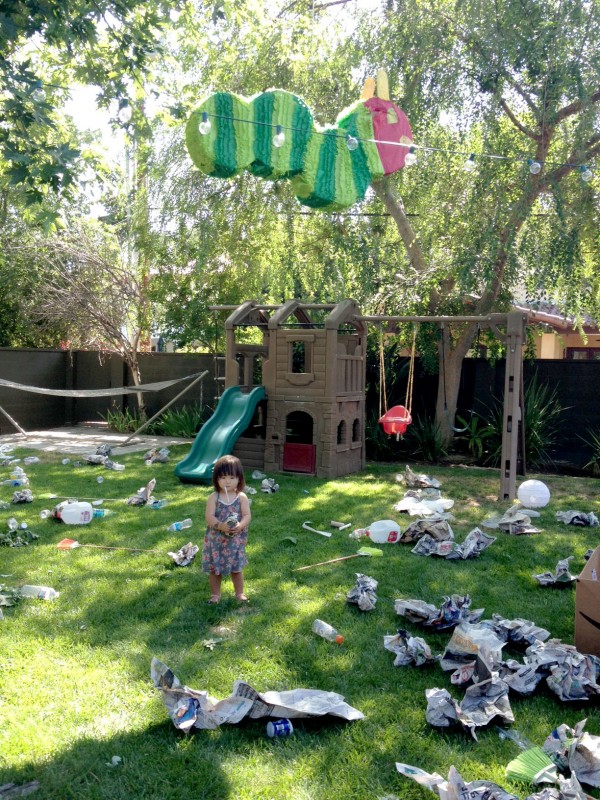 'Trashed' backyard..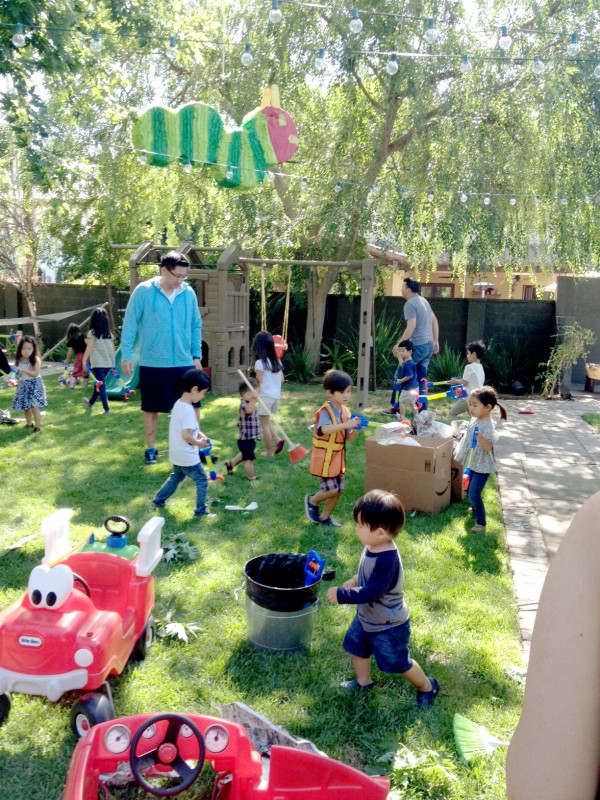 Kids having a blast cleaning up!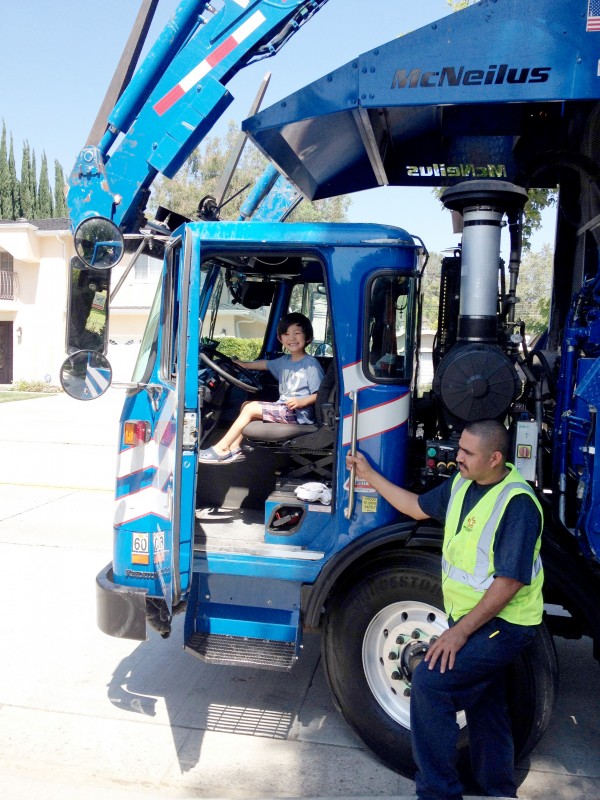 Miles cheesing hard in the trash truck.
Hope everyone had a good one and thanks for everyone for coming out!  Until next time….