As summer draws to a close, we take a look back and reminisce about our easy breezy Malone short suit coveted by West Coast's best blogresses.  We've compiled the staff favorites and thoughts on why we unanimously agree that the Malone suit is the perfect summer outfit!
On Chriselle Lim:
Chriselle proves that you CAN show your feminine side by pairing the Malone suit with a  chiffon top and some strappy sandals. Oh, Chriselle, you're so classy!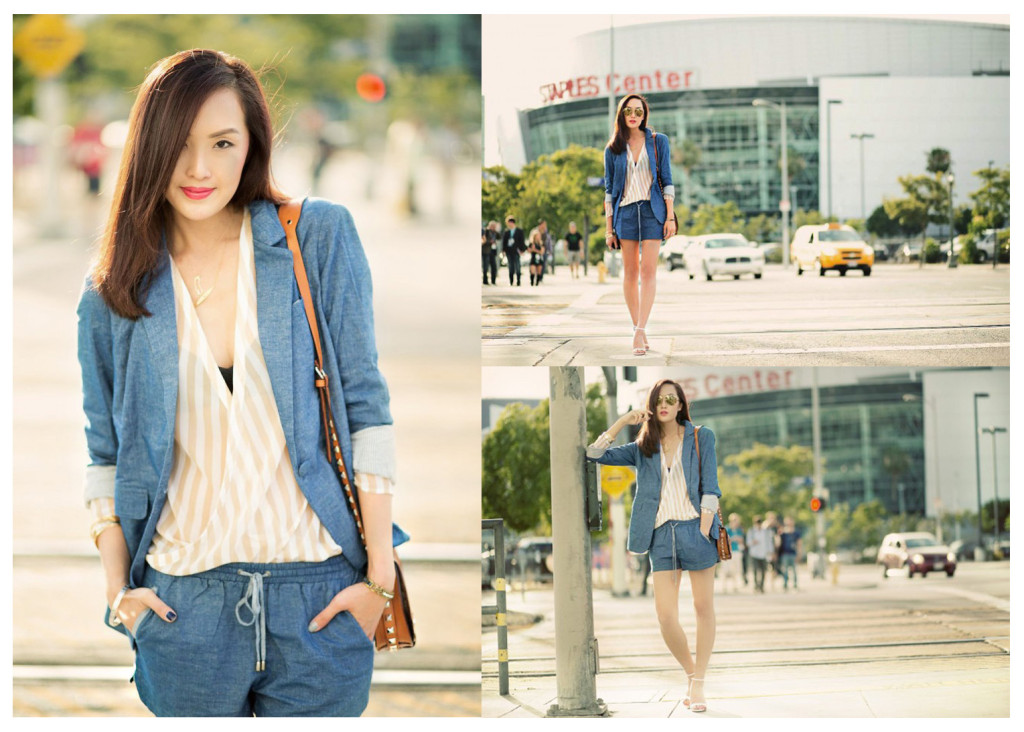 On Sincerely Jules:
Do we even have to say it?! Sincerely Jules is tres tres chic strolling the street of Paris in le Malone suit.  J'adore, Julia!

On That's Chic:
Rachel Nguyen got sporty by pairing the Malone short suit with this summer's hottest item, the CROP TOP! And we didn't miss those white slip-on sneakers, so playful!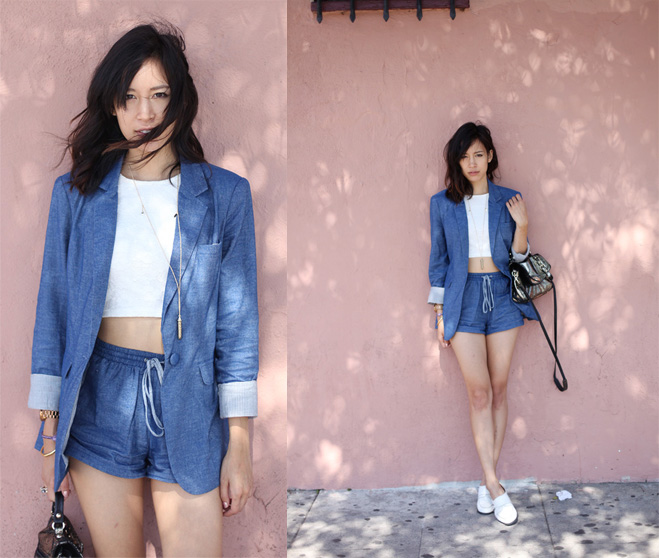 On Walk In Wonderland:
Sheryl Luke's take on menswear by layering with a stripe button-up is boardroom ready. We approved!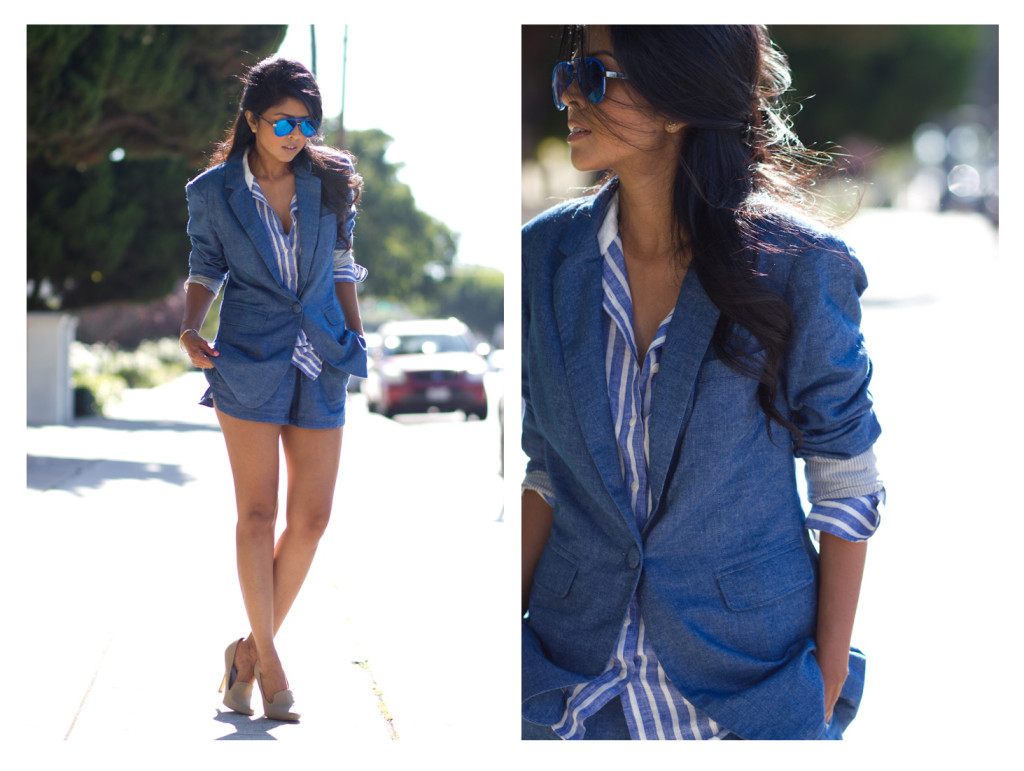 On Honey & Silk:
Sultry Stephanie Liu does the Malone suit right with stripes and pops of color from her accessories.  And do we spot an ascot?! Oh Honey, we love!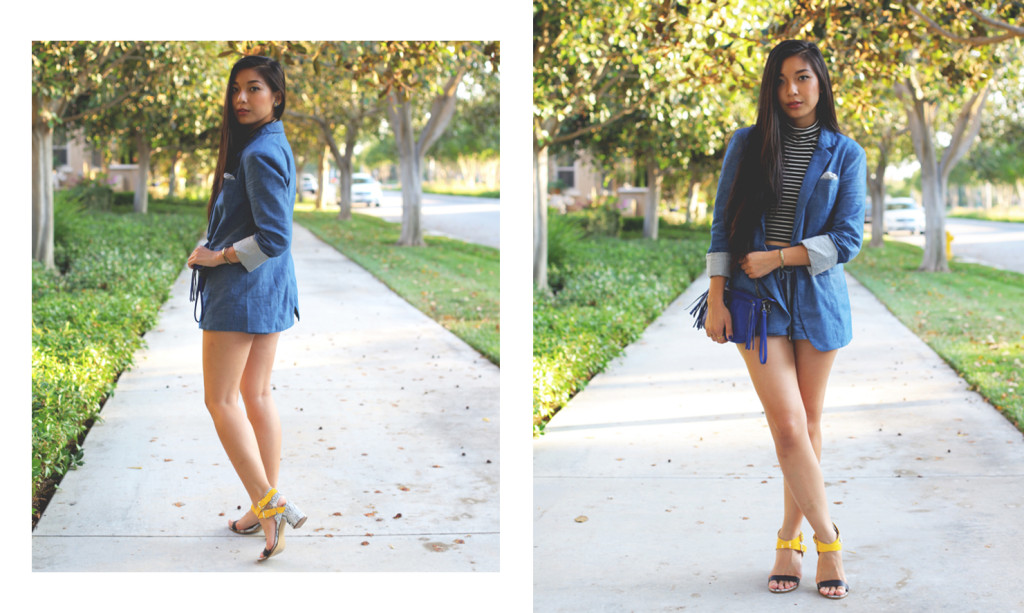 Have the Malone suit in your closet and want to share how YOU'VE styled it? Tag us #greylincollection on Instagram and you could be spotlighted!
The Malone track shorts are still available at REVOLVEclothing.com.  Summer's not over – get them while you can!
Xoxo – Greylin Design Team